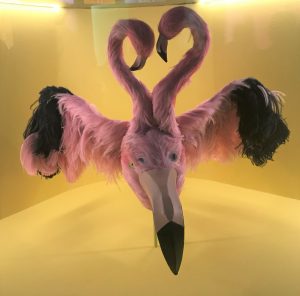 Camp is an indefinable fashion concept. The 2019 Met Costume Institute spring exhibition sought to define it somewhat, which is no small task. Enter Susan Sontag. As a writer, she took on the herculean task of doing this in 1964; her work "Notes On 'Camp'" was used in part as the basis for this exhibit.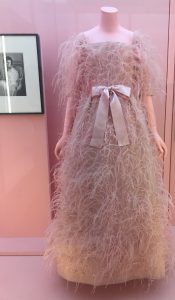 In her essay, Sontag guides us through 58 different points that help to support her theory of what camp can be believed to be. The exhibit was filled with her presence, from an LED message strip listing out the entirety of the essay to quotes from her work being printed out onto exhibition glass alongside the pieces of clothing themselves.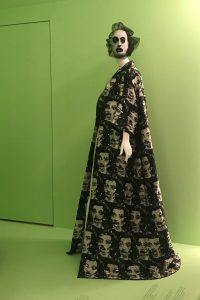 Camp is certainly a subject that piques the public's interest, as was evidenced by the large crowd that attended when I was there. It was difficult to stand and take in the work as I generally prefer to do when I attend an exhibition. I also took issue with the way that the lighting was placed, which made it exceedingly difficult to get great photos of the clothing. Thinking back on it, this overcrowding could have been facilitated on purpose. Perhaps we weren't supposed to get comfortable and admire the works of fashion; camp isn't supposed to make anyone comfortable. That is against its nature.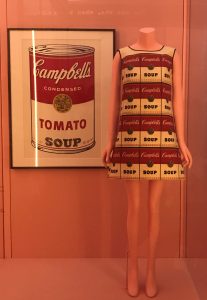 My favorite part of the exhibit was learning just how deep into historical times that camp is embedded. Susan Sontag makes the case that camp has its origins in the 17th century. I won't ruin the learning component of this exhibit for you, though. It's fascinating, and I recommend that you take a trip to the Met even if just for that purpose. It absolutely helps to bring all of the zaniness into perspective.
As a regular at the Costume Institute's exhibitions for the past four years, I found the fashion of this exhibit underwhelming in comparison to the last few spring exhibitions (but then, I find camp to be particularly deplorable). Camp can be brash, tasteless, and without class. But then, maybe that's what attracts some to that particular type of style. Think about it: when one wears a camp outfit, it's not done to impress anyone or make them think that you're elegant. It's done to grab attention. It's done to be different. To be camp is to be unique. If someone doesn't like your particular brand of uniqueness then, well, tough. To each her (or his) own.
The Costume Institute's "Camp: Notes on Fashion" exhibit is open to the public to view through September 8, 2019, at The Metropolitan Museum of Art in New York City.
To subscribe to Manic Metallic's newsletter, click here. To follow us on Instagram, click here.