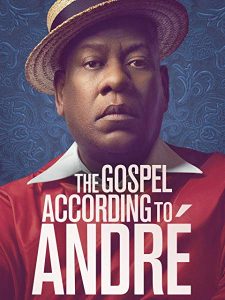 To explain the entirety of who André Leon Talley is could take centuries. If one were going to describe him in short form, you could call him a fashion industry tastemaker; that's exactly what "The Gospel According To André" does. It did a wonderful job of displaying André's taste and persona in all of its bombastic largeness – whether or not viewers were initially familiar with who Mr. Talley is. To those particular viewers, they were left with a strong comprehension of his presence in the industry.
The documentary led us through André's childhood growing up in Durham, NC in the Jim Crow era of the southern United States. It was through both reading Vogue magazines and attending church that he began to build his love for fashion. Julia Child inspired his love of French, which led him to pursue higher education studies in French Literature. He also learned to speak French fluently, which turned out to serve him well in his career.
He went on to take both the Paris and New York fashion worlds by storm. He had stints at WWD, W, Interview, and Andy Warhol's Factory, among others, before settling at Vogue. It was there that he came to be known as the fashion industry icon that we all know and love today. His working relationship – and out of that, friendship – with Vogue editor-in-chief Anna Wintour resulted in a symbiotic meeting of the minds that turned out some of the most interesting editorials of the era in which they worked together.
His start, however, came in a volunteer capacity at the Metropolitan Museum of Art's Costume Institute with the legendary Diana Vreeland. "Mrs. Vreeland", as André affectionately calls her, was a career mentor for him as well as a type of second mom. He positively adored her, which was endearing to see. She offered that ever-important guidance that is so useful to every young person after exiting school. The two remained friends until Vreeland's death in 1989.
"The Gospel According To André" did a great job at laying out Mr. Talley's accomplishments and making entirely clear the enormous contribution that he has made to the fashion discipline. He is a lively, vivacious person filled to the brim with emotion. Our industry can be seen as cold and unwelcoming to the general public, so someone of his stature is surely a breath of fresh air for the casual observer. His broad and erudite intellectual perspective gives him a deep well of references from which to draw when coming to his conclusions about articles of clothing. André respects the industry in such a way that isn't readily found in our new era of celebrity.
So, who is André Leon Talley, again? He is, according to one documentary participant, "so many things he wasn't supposed to be."
As it should be.
To subscribe to Manic Metallic's newsletter, click here. To follow us on Instagram, click here.