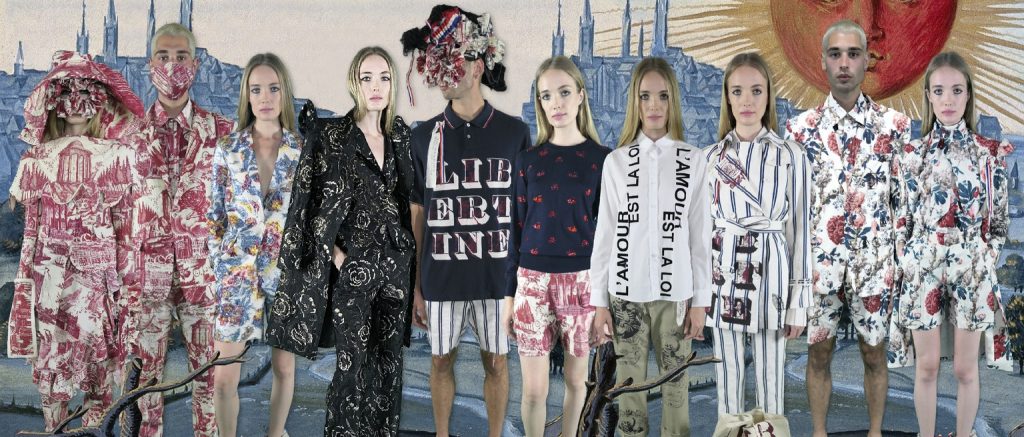 New York Fashion Week came and went like a thief in the night, and it'd be understandable if you missed it altogether – especially given global circumstances.

We didn't miss it, however. In fact, Liberty – our Founder/Editor-in-Chief – took in many of the shows on offer, and she created videos summarizing each full day of NYFW S/S 2021. We've listed each of them below for you so that you can take a look:
In the Day 1 summary (9/14), Liberty took a look at five designers (among them Jonathan Simkhai and Ulla Johnson) that stuck out to her, a few other notable instances – among them, the CFDA Award winners that were announced in the afternoon on 9/14, and three themes on which she picked up while observing the collections.
In the Day 2 summary (9/15), Liberty spoke again about five designers that stuck out to her (Anna Sui and Cinq à Sept being among them) and three themes that she saw while observing the collections.
In the summary of Day 3 (9/16, the last full day of New York Fashion Week), Liberty talked about five notable designers (with Alice + Olivia and Tom Ford being two of them) as well as two themes that were relevant to her.
Manic Metallic recently ventured into the YouTube sphere so that we may reach more potential readers via video. If you have a YouTube account, we'd appreciate it if you'd subscribe to our channel. By subscribing, you'll receive regular updates on all video content that we create. We're very excited about the potential that video holds for our publication!
Keep an eye out for a full New York Fashion Week summary article in the not-so-distant future.
Click here to subscribe to our YouTube channel, click here to subscribe to Manic Metallic's newsletter, and click here to follow us on Instagram.