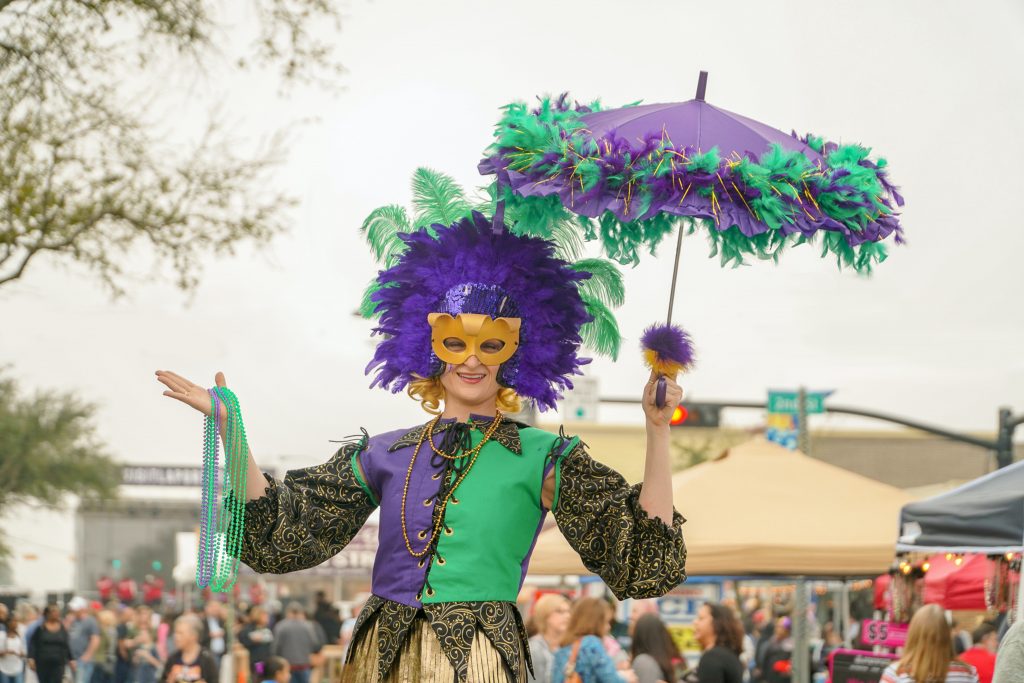 This year's Mardi Gras – also known as Carnival in some countries – falls on February 16, 2021. Due to Covid-19, however, the celebrations are going to look drastically different – that is, if they happen at all. We still thought that it would be interesting to take a look at the history of Mardi Gras, its arrival in the United States, and the fashion associated with the occasion.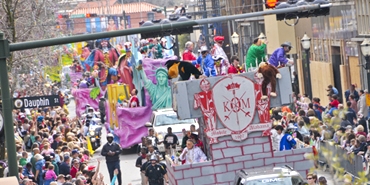 Mardi Gras History
Mardi Gras is a Christian holiday that has its roots in Paganism – specifically, the Roman festivals of Saturnalia and Lupercalia. Christian religious leaders in Rome decided that, rather than do away with the local Pagan traditions (which would be too difficult to achieve), they'd somehow incorporate both into Christianity. Thus, Mardi Gras was born – and it quickly spread from Rome to France, Germany, Spain, England, and other countries worldwide.
The name is based in French terminology, with "Mardi" meaning "Tuesday" and "Gras" meaning "Fat". It takes place the Tuesday before Ash Wednesday, which is the start of Lent in the Christian calendar. It is celebrated primarily by Catholics, but a few other Christian denominations celebrate as well.
On the North American continent, the first American Mardi Gras took place on March 3, 1699 in Mobile, Alabama. Two French settlers landed there, had a small celebration, and called their landing spot "Point du Mardi Gras". The first official recorded Mardi Gras parade in New Orleans – the perceived champion of the celebration in the United States – didn't happen until 1837.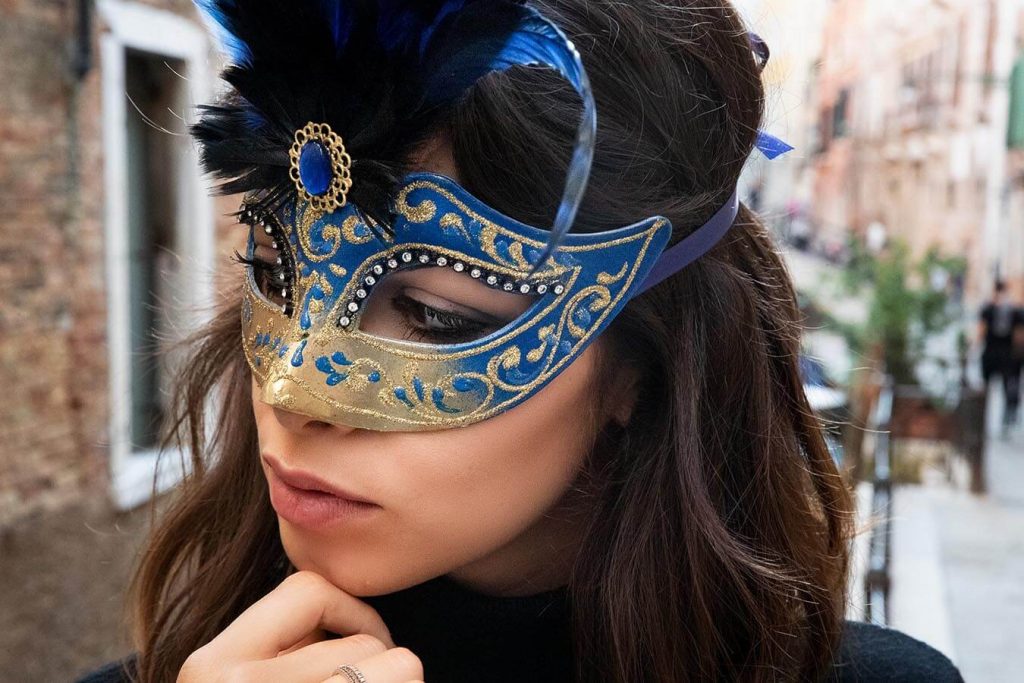 Mardi Gras Fashion History
The Mardi Gras colors that we tend to be most familiar with – purple, gold, and green – were established by the Rex Krewe in 1872. (For more on what a krewe is, click here) Purple was seen to signify "justice", green was seen to signify "faith", and gold was representative of "power".
With regards to wearing Mardi Gras face masks, they were a way to escape class and society restrictions in the early days of the celebratory events. Today, there are many types of masks worn during the revelry, including Bauta masks, Colombina masks, and Medico della Peste masks. All float riders have to wear a mask by law, but many onlookers choose to wear them as well. The beloved beads became a tradition in the 1920s when the Rex Krewe began giving them away as "throws" to the surrounding audience due to beads being easy for everyone to catch.
In New Orleans' early Mardi Gras days, many of the costumes (and their designs) were made in France. Now, if one were to attend Mardi Gras celebrations in the city, the fashion sense is pretty much "anything goes". There are no rules; sequins, feathers, satin, etc. are all appropriate. One's best asset, however, is the attitude that one brings into the proceedings. If you're having fun and (hopefully) being respectful of others, no one's going to take the time to judge you. They'll be too busy having a great time themselves.
To subscribe to Manic Metallic's newsletter, click here. To follow us on Instagram, click here.