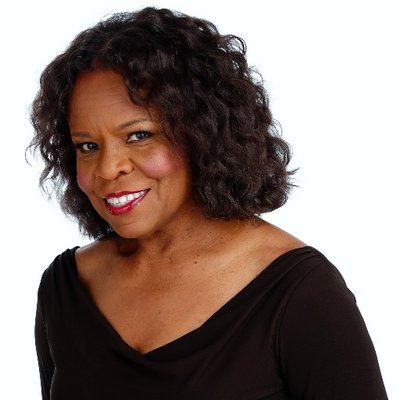 In today's installment of our "Who Is….?" series, we're going to have a look at the life and career of fashion journalist Teri Agins, someone for whom the industry has amassed a wealth of respect for her hard-hitting journalistic pieces over the years.
Teri Agins was born on November 14, 1953, and grew up in Kansas City, KS. She followed a path into a love of fashion similar to others that end up in the industry – she and her sister dressed their paper dolls in elaborate outfits that they designed. 
She subscribed to Vogue, and tore out pages to tape to her wall. She did the same with her college dorm room. Additionally, she wrote a column for her high school newspaper while in the ninth grade titled Teri's Tips For Fashion Flair. She graduated from Wyandotte High School in 1971 and attended Wellesley College for her undergraduate degree, majoring in both English and Political Science. She obtained her graduate degree in Journalism from the University of Missouri.
It was at Wellesley after a few reporting internships that she decided that she wanted to be a newspaper reporter.
Teri began her journalism career in 1977 in Chicago as a reporter/editor at the Daily News Record. From 1979-1984, she lived in Salvador and Belo Horizonte, Brazil while in a correspondent position for the Latin America Daily Post. On July 9, 1984, she began working for The Wall Street Journal, covering small business, courthouse and airline news at various intervals. Five years later, she was asked to develop the fashion beat as its own category for The Wall Street Journal due to the abundance of fashion IPOs happening during that time period. She reported on fashion for The Wall Street Journal until 2009, when she retired and became a freelance writer.
Teri Agins has continued to be involved in the fashion industry since then, authoring two critically acclaimed books: The End of Fashion: The Mass Marketing of the Clothing Business – published in 1999 – and Hijacking The Runway – published in 2014. In addition to The Wall Street Journal, she has written for Vogue, Town & Country, Harper's Bazaar, and the New York Times, among others.
With respect to awards, she has won quite a few. In both 1991 and 2002, she won the Front Page Award from the Newswomen's Club of New York. In both 1996 and 2000, she won the Missouri Lifestyle Journalism Award. The CFDA honored her with the CFDA Eugenia Sheppard Award for Excellence in Fashion Journalism in 2004.
She currently lives in New York.
To hear more about the life and career of Teri Agins, tune in to The Manic Metallic Podcast wherever you get your podcasts! 
To subscribe to Manic Metallic's newsletter, click here. To follow us on Instagram, click here.