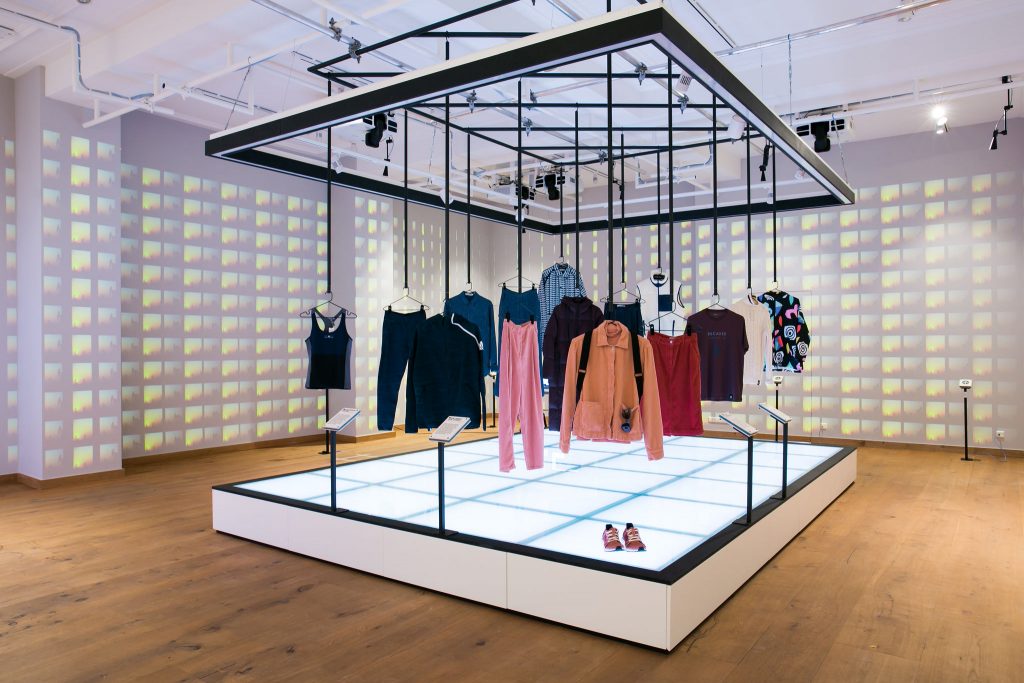 Known For:
Both its sustainability movement and its fashion-tech innovations. Amsterdam is truly a forward-thinking city that imbues the fashion industry with much-needed new ideas.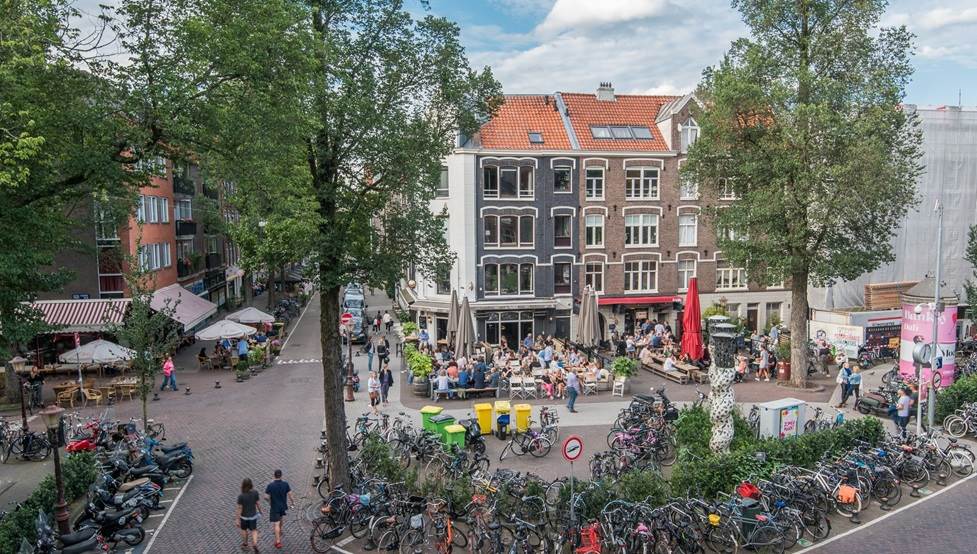 Shopping Districts:
De Pijp: De Pijp is one of Amsterdam's trendiest neighborhoods. Though it has a bohemian vibe, many different groups of Amsterdam residents call it home. You'll find a lot of great independent boutique shopping here.
Dam Square: Dam Square is located in the middle of Amsterdam, so it makes sense that it is home to many tourist attractions. Two of Amsterdam's more well-known shopping locations – De Bijenkorf & Magna Plaza – are located here.
Negen Straatjes: Negen Straatjes, which translates out to "Nine Streets" in English, is a popular stop for shopping in the city. If you're looking for great vintage shopping and independent boutiques – along with unique spots for other items – go here.
Museum Quarter: If you're looking for luxury, high-end shopping, then the Museum Quarter is going to be one of your top choices for a neighborhood to choose. There are a number of streets from which to choose, but you wouldn't go wrong by starting with P.C. Hoofstraat.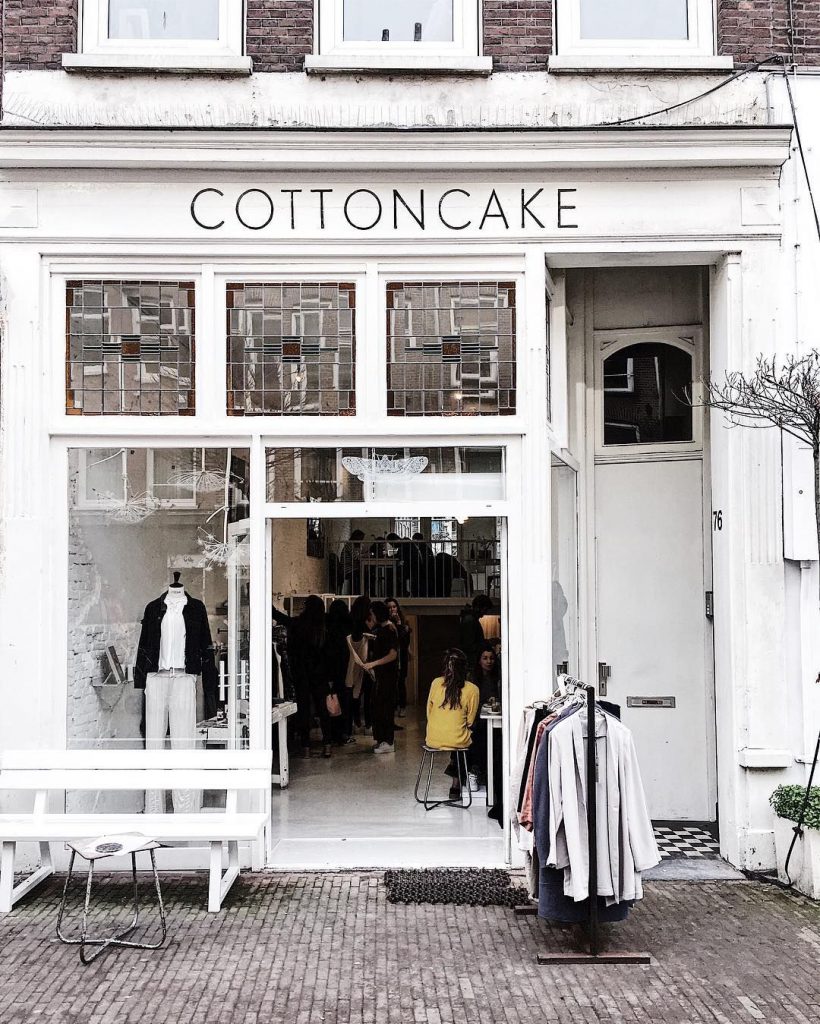 Specific Places To Shop:
Tenue de Nîmes
COTTONCAKE
LENA Fashion Library
De Bijenkorf
studio Jux
Moise
Episode
Laura Dols
Unrecorded
X Bank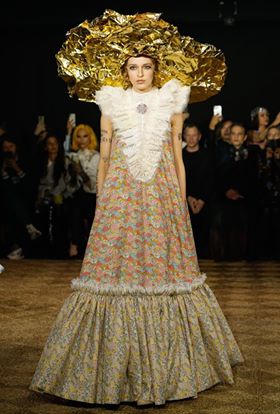 Brands:
Viktor & Rolf
Mart Visser
Crafted Society
Bas Kosters
Iris van Herpen
Scotch & Soda
Claudia Sträter
Ninamounah
Studio Frowijn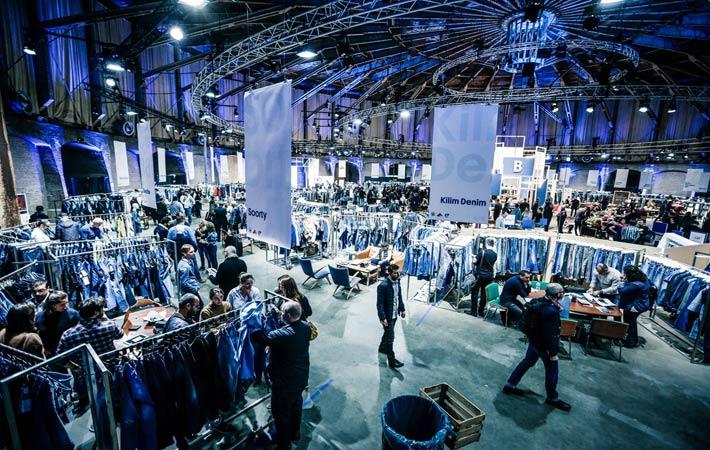 Events:
Denim Days Festival: Denim Days Festival occurs once a year in Amsterdam. It hosts a series of denim-related events for fashion-forward denim fanatics. Professionals from the denim industry and all denim enthusiasts get together to celebrate all things indigo.
Fashion Film Festival Amsterdam: Fashion Film Festival Amsterdam (FFF Amsterdam) is a creative platform that promotes collaboration between different areas of the fashion industry, including designers, brands, magazines, schools, retail, and production houses, among others. It presents, intertwines and discusses fashion in the form of films, videos, screenings, and panel discussions.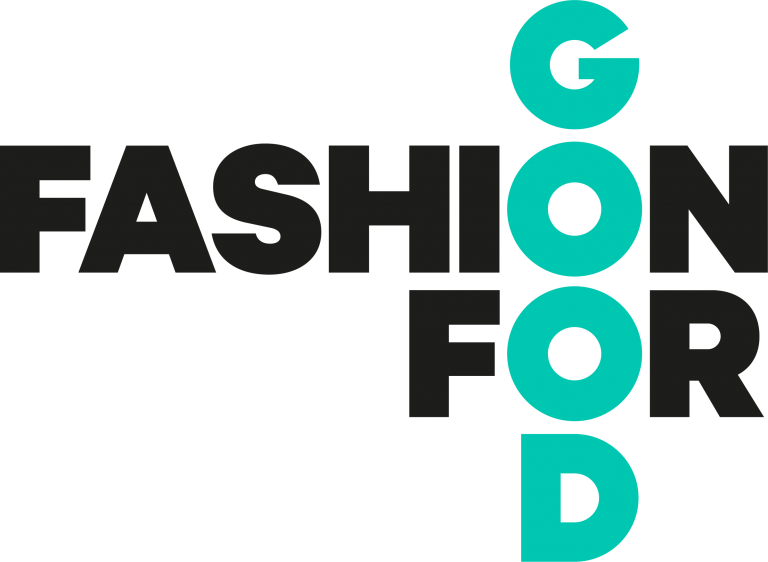 Fashion Organizations:
Modint: Modint is the business network for professionals from all sections of the fashion and textiles industry in the Netherlands. It includes over 400 members that are working to build a valuable future for the industry by contributing positively to tackling relevant social themes and by renewing and expanding the market.
NEFFA: NEFFA, which breaks down to "net effe anders" in Dutch, believes that distinctiveness, individuality, and diversity in people and planet are the elements that make the world a better place. Among other initiatives, they research novel materials and production techniques, while also studying how old materials and techniques can be merged with current technologies.
Fashion For Good: Fashion for Good is a platform for sustainable fashion innovation. Their mission is to bring together the entire industry ecosystem to make fashion a force for change. It believes that "good fashion" has five tenets:

Good Economy  – growing, circular, shared and benefiting everyone
Good Materials  –  safe, healthy and designed for reuse and recycling
Good Energy  – renewable and clean
Good Water  – clean and available to all
Good Lives  – living and working conditions that are just, safe and dignified

Re Love Foundation: Re Love Foundation's goal is to reduce the pollution of the fashion industry through promoting, stimulating and activating less consumption of new clothes. They advocate for the principles of Re-Use, Re-Touch, Re-Style, Re-Pair and Re-Peat Fashion.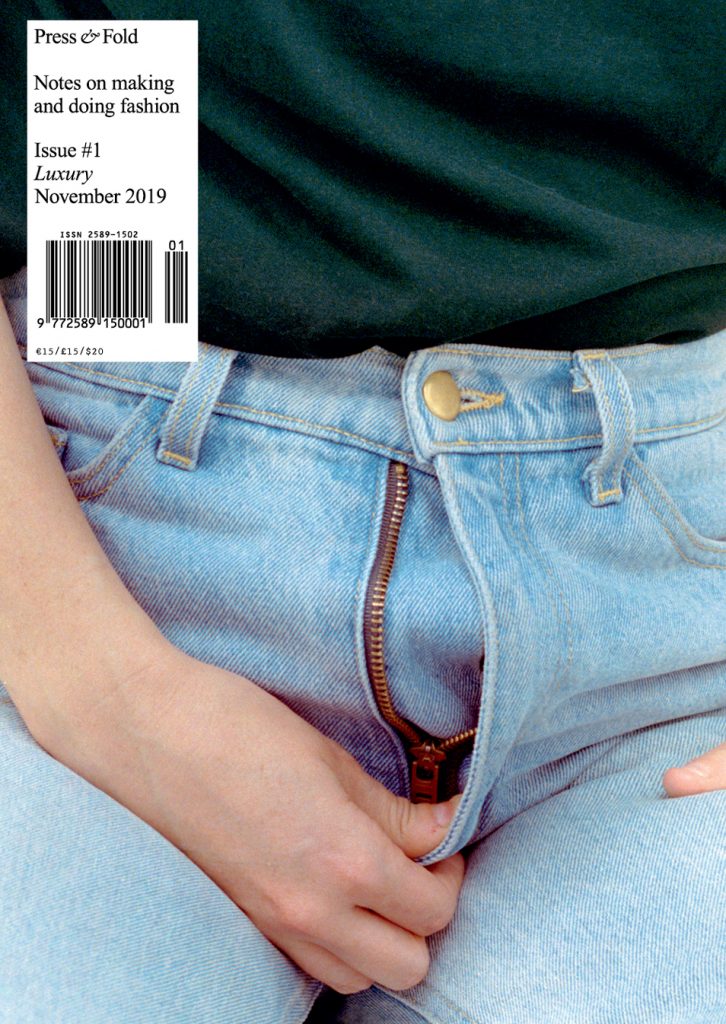 Fashion Publications:
Press & Fold
Elle Netherlands
Grazia Netherlands
Vogue Netherlands
Glamour Netherlands
Harper's Bazaar Netherlands
L'Officiel Netherlands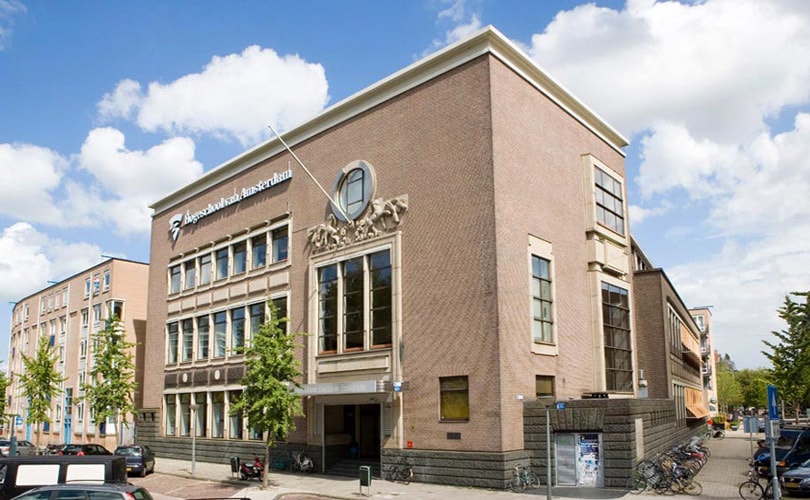 Universities & Colleges:
Amsterdam Fashion Institute
To find out more about our e-book, Alternative Fashion Capitals: A Survey Of Twenty Cities Of Emerging Thought Leadership – and how to purchase it – click this link.

To subscribe to Manic Metallic's newsletter, click here. To follow us on Instagram, click here.