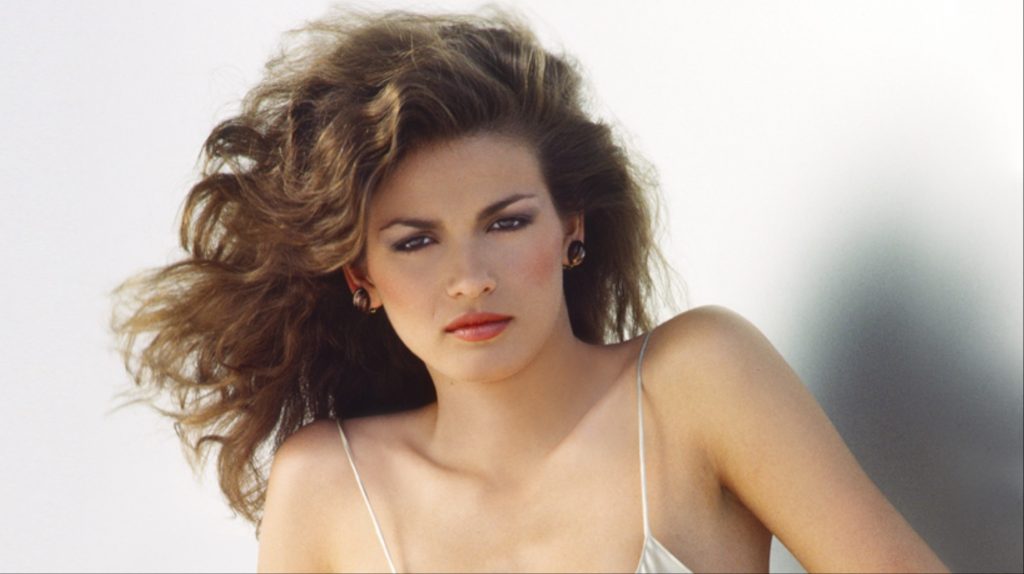 Our next fashion figure in Manic Metallic's Tuesday "Who Is….?" series is former supermodel Gia Carangi.
Gia was born on January 29, 1960 in Philadelphia to restaurant owner Joseph Carangi and homemaker Kathleen Carangi. Though her parents' relationship eventually turned violent, Gia's home life remained intact until her mom left the family when she was 11.
As she got older, she became part of a friend group that was obsessed with David Bowie. Her Bowie inspiration had its roots in her admiration of his open bisexuality and his fashion sense, both of which hinted at what she would become known for in the public eye.
She began modeling in Philadelphia at age 16 in newspaper ads around the city. A year later, she moved to New York to begin what would be a wildly tumultuous life and career. Her first modeling agency, and the one at which she'd see most of her success, would be Wilhelmina Models. Agency cofounder Wilhelmina Cooper would become one of Gia's strongest supporters, acting as both a mentor and mother figure to the beautiful-yet-lonely young model.
Gia's rise to the top of the modeling industry was quick, with her raking in $100,000 by the time that she was 18 years old – making her the industry's highest-paid model. She worked with some of fashion's top photographic talent, with a few of them being Helmut Newton, Francesco Scavullo, and Richard Avedon. She appeared on the cover of multiple issues of Cosmopolitan magazine & national and international issues of Vogue. Additionally, she appeared in ads for designers such as Yves Saint Laurent, Armani, Versace, and Dior. She even had a cameo in Blondie's "Atomic" video in 1979.
Although she was already casually using drugs, Gia's real decline began upon the death of Wilhelmina Cooper in March 1980 at age 40 from lung cancer. Gia was devastated and developed a heroin addiction soon after. She left Wilhelmina Models eight months after Wilhelmina's death to sign with Ford Models, and was cut within weeks. 
In the ensuing years was a cycle that'd manifest itself as this: go back to Philadelphia to get clean, return to New York to begin modeling again, relapse, and repeat. During the process, the fashion industry all but cut bait with her out of a fear that associating with her would harm their own careers.
In December 1985, Gia was admitted to Warminster General Hospital in Warminster, PA for pneumonia; a diagnosis of AIDS came a few days later. On October 18, 1986, she was admitted to the hospital again, this time to Hahnemann Hospital.
Gia Carangi died a month later on November 18, 1986 of AIDS, becoming one of the first well-known women to pass away from the condition. Her funeral was held on November 23, 1986 in Philadelphia, with no fashion industry personnel in attendance.
Much has been made about Gia's life within the cultural landscape throughout the 36 years following her death. The most well-known artistic piece about her was the 1998 film Gia, starring a young Angelina Jolie as Gia. There are a number of other books and films with her life as the subject. 

To learn more about Gia's life and career, head over to The Manic Metallic Podcast where we've released our newest "Who Is….?" episode discussing her in more detail. The podcast is available currently on Spotify, Apple Podcasts, Amazon Music, iHeartRadio, RadioPublic, and Stitcher.
To subscribe to Manic Metallic's newsletter, click here. To follow us on Instagram, click here.