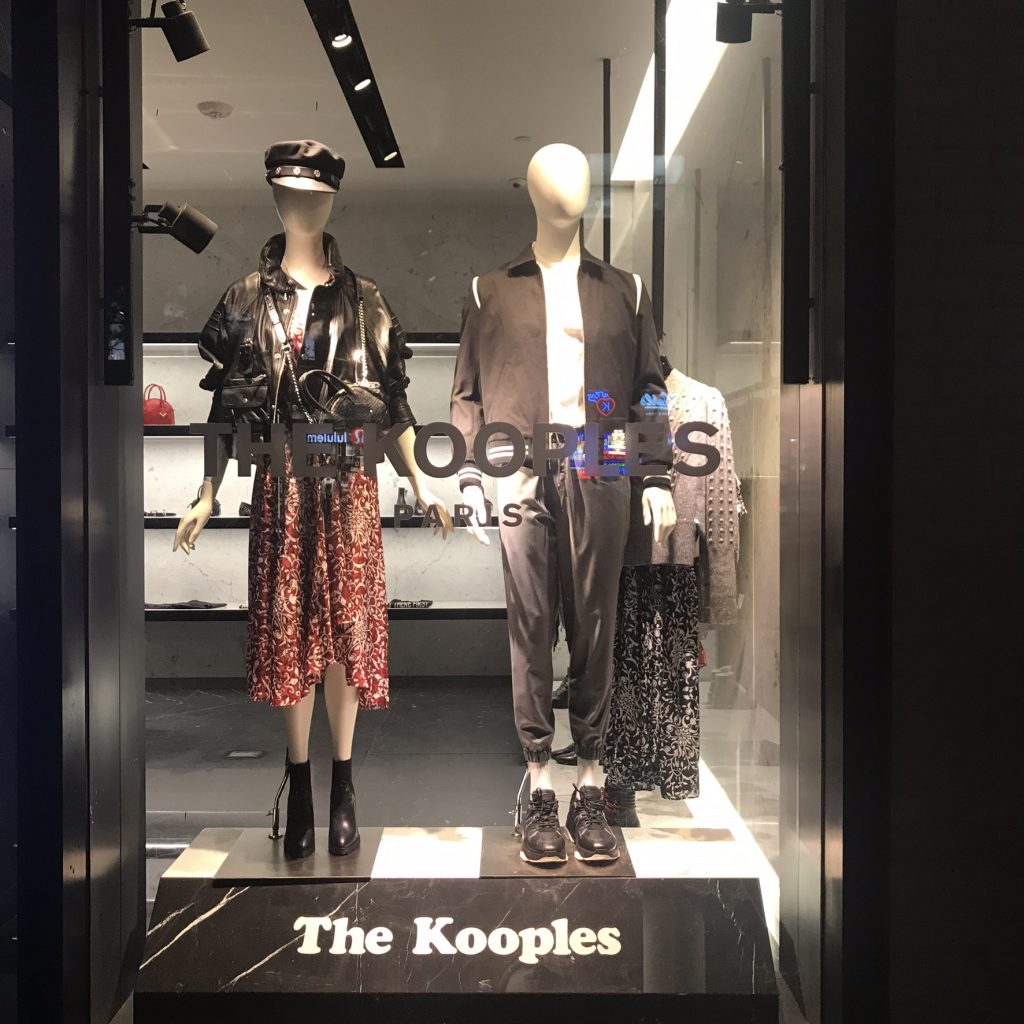 Tonight, I had the pleasure of attending the Fall/Winter collection launch for The Kooples, held at their Meatpacking District boutique. It was a crowded affair, as the brand has a devoted following. As one entered, there was a DJ stationed at the door and full clothing racks waiting to be perused.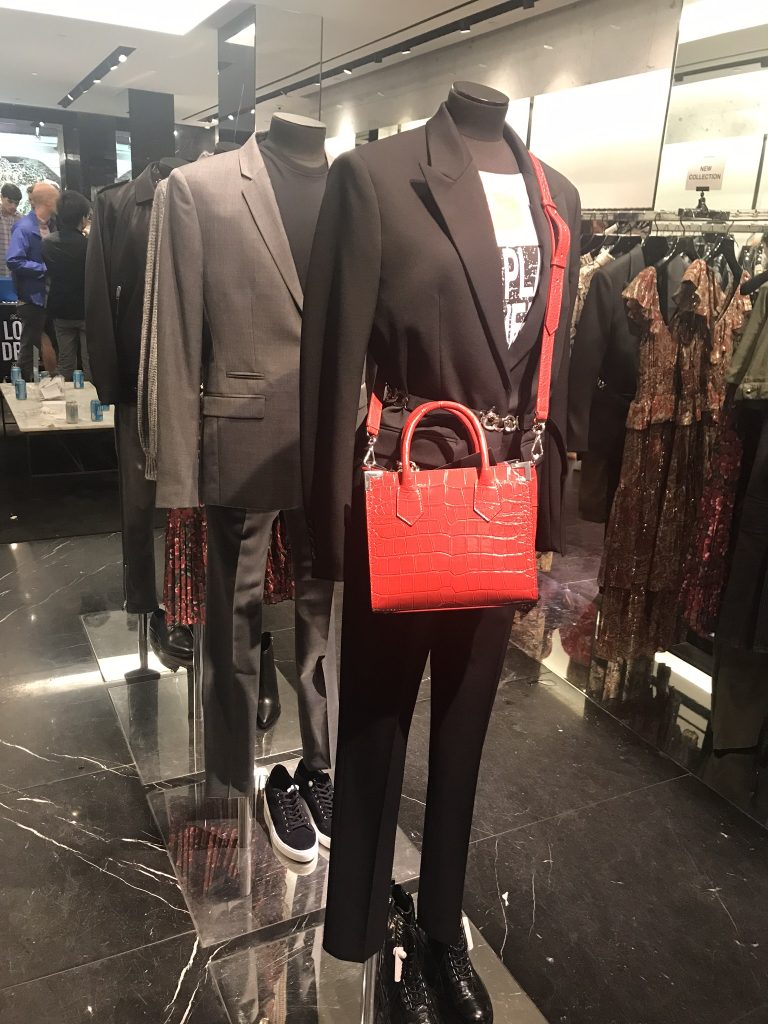 Right away I noticed a lot of nicely tailored suiting separates, dark florals (in keeping with one of the season's big trends), and smart leather jackets & skirts. After looking at the clothing, I decided to take a breather and try some of the drinks provided by The Long Drink Company. They are based out of Finland, and are well-known for being refreshing. It was, indeed, one of the most refreshing things that I had ever tried. The food provided was typical of these types of events, though I couldn't get enough of the olives provided.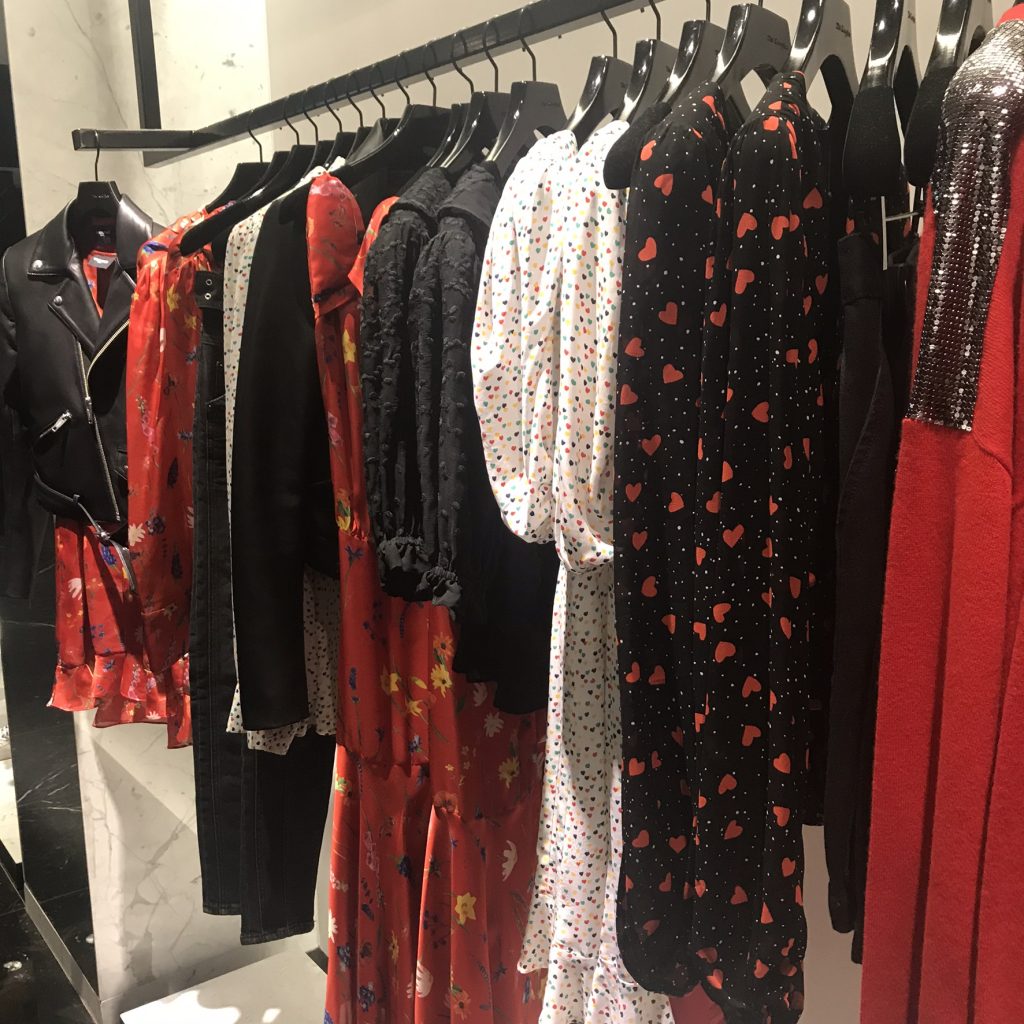 As I got back to the business of reviewing the clothing, I saw that there were many romantic ruffled dresses, leopard-print articles, and hearts scattered throughout. I did eventually come across a particularly hideous print that I couldn't bear to capture with my own camera. It was very Dress Barn, and it made my eyes hurt. If that's your style, fine, but I couldn't handle it.
As I began to get towards my final portion of the boutique, I ran into the Kooples Sport Collection. Although it would be fairly difficult to do actual sport in most – if not all – of the pieces, many of them would be nice to wear as athleisure.
My overall assessment of the collection is one of favorability. Many a trendy man or woman would have something to wear from it. I was struck by the sheer variety of The Kooples' offering. Whether you want to be sophisticated and slick, feminine and romantic, or sporty and adventurous, there is a piece (or pieces) for you. It seems that neither The Kooples' man nor woman for this season is defined – it's whomever he or she wants to be.
And, alas, The Kooples sure know how to throw a party.
To subscribe to Manic Metallic's newsletter, click here. To follow us on Instagram, click here.